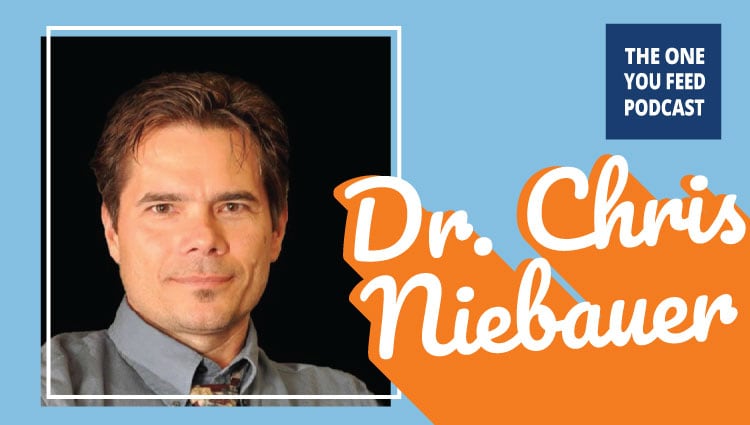 Dr. Chris Niebauer holds a Ph.D. in cognitive neuropsychology, specializing in the differences between the left and the right sides of the human brain. He is currently a professor at Slippery Rock University in Pennsylvania, where he teaches courses on consciousness, mindfulness, left and right brain differences, and artificial intelligence.
In this episode, Eric and Chris discuss No Self, No Problem: How Neuropsychology is Catching Up to Buddhism
But wait – there's more! The episode is not quite over!! We continue the conversation and you can access this exclusive content right in your podcast player feed. Head over to our Patreon page and pledge to donate just $10 a month. It's that simple and we'll give you good stuff as a thank you!
Registration for the Spiritual Habits Group Program CLOSES May 25, 2021! Visit spiritualhabits.net to learn more about how to bring forth real transformation in your life!
In This Interview, Dr. Chris Niebauer and I Discuss Neuropsychology and the Thinking Mind…
How the "Mind 1.0 program" is an outdated program that we're all running on
We don't update this "program" because we don't know it's there
Understanding the concept of self and the idea of who we think we are
Our thinking mind is not accurate, but we think our thoughts are reality
More thinking doesn't solve a thinking problem
Differences between left and right brain thinking
Disconnecting the thinking mind from consciousness in meditation
Realizing the limitations of the thinking mind
How the thinking mind is not who you are and is geared to finding problems
Recognizing that consciousness is far more vast than the thinking mind
Neuropsychology function is to tell us who we're not
Buddha's teaching of everything changes
How perception is a biological function
Dr. Chris Niebauer Links:
Awara Mattresses are made with only natural and organic materials, including 100% organic wool from happy New Zealand sheep! For every mattress sold, 10 fruit trees will be planted. To get $350 off your mattress, plus free shipping, a Forever warranty, AND free accessories (including 2 pillows, sheets, and a waterproof mattress protector (value $499)), visit www.awarasleep.com/feed
Ancient Nutrition offers whole food nutritional products that are designed to provide Ancient Nutrients in a modern, convenient form to power the body and mind and restore health, strength, and vitality. Enter promo code WOLF at ancientnutrition.com to get 20% off your first order.
Calm App: The app designed to help you ease stress and get the best sleep of your life through meditations and sleep stories. Join the 85 million people around the world who use Calm to get better sleep. Get 40% off a Calm Premium Subscription (a limited time offer!) by going to www.calm.com/wolf
If you enjoyed this conversation with Dr. Chris Niebauer on Neuropsychology and the Thinking Mind, you might also enjoy these other episodes:
Neuroscience Behind our Reality with James Kingsland