Podcast: Download

This week we talk to Mirabai Starr about grief and healing
Mirabai Starr writes, speaks and leads retreats on the inter-spiritual teachings of the mystics.
Known for her revolutionary translations of John of the Cross, Teresa of Avila, and Julian of Norwich, Mirabai renders mystical masterpieces accessible, beautiful, and relevant to a contemporary circle of seekers. Her commentaries on the interconnected wisdom of all traditions are lyrical and evocative.
Mirabai builds bridges not only between religious traditions, but also between contemplative life and compassionate service, between cultivating an inner relationship with the Beloved and expressing that intimacy in community, between the transformational power of loss and longing for the sacred.
Her latest book is called Caravan of No Despair
 Our Sponsor this Week is MeetMindful
Visit MeetMindful and get a free trial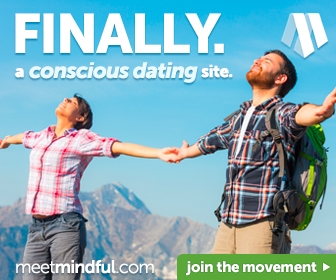 In This Interview, Mirabai Starr and I Discuss:
The One You Feed parable
Walking the landscape of loss in a genuine way
Learning to be present even when things are really hard
The death of her 14 year old daughter
How sometimes spiritual teachings fail us and are of no use
Realizing that we share our suffering with so many other people
The Stages of Grief
Returning to joy after great loss, it eventually happens
How tragedy and trauma are not guarantees to transformation
The states of mind that allow us to turn our pain into treasure
Cultivating curiosity about our experiences, even when painful
The Dark Night of the Soul
The transforming power of love
How vast we are as beings
Telling the truth about grief
The holiness of being broken open
What mysticism is
Mystical poetry
The desire to experience union
The four arms of yoga in Hinduism
Approaching the divine in the way that is best for each of us
What interspirituality is
The difference between interspiritual and interfaith
Mirabai Starr Links