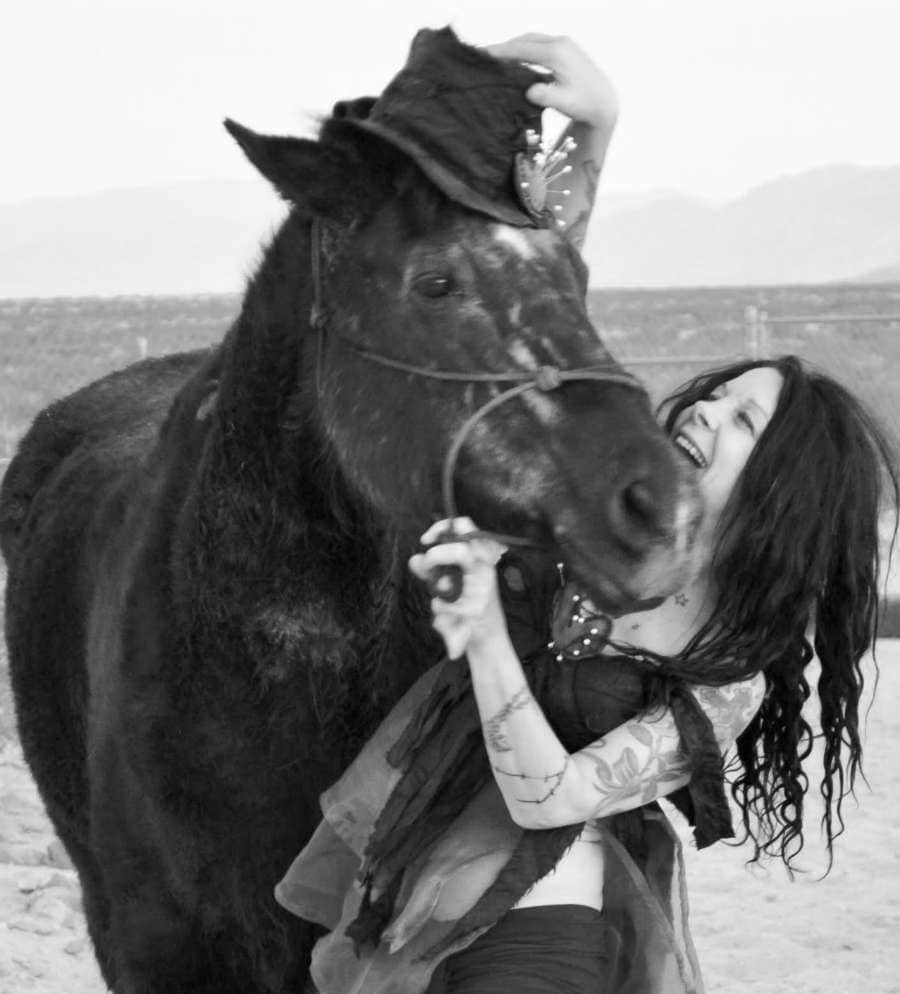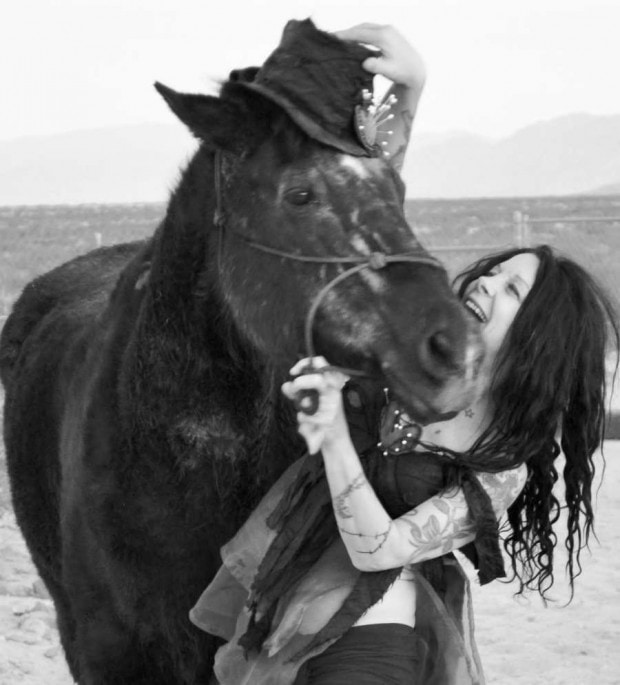 Podcast: Download

This week we talk to Johnette Napolitano of Concrete Blonde
Johnette Napolitano is an American singer, songwriter and bassist best known as the lead vocalist/songwriter and bassist for the alternative rock group Concrete Blonde.
Johnette is currently a resident of Joshua Tree, California. She composes music for films and works as a gallery artist, specializing in working with discarded and reclaimed materials. She also takes care of rescue horses.
Her latest record is called Naked and her book is called Rough Mix.
Chris and I have been huge fans of her work for over 25 years.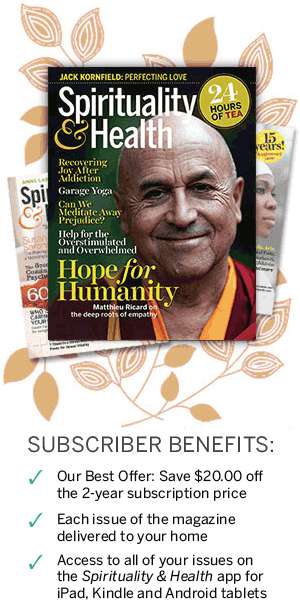 In This Interview Johnette and I Discuss…
The One You Feed parable.
Channeling negative emotions into art.
The role of our environment on our moods.
Finding the right balance between repressing and indulging our moods.
Flamenco dancing.
The danger of denying the spiritual side of ourselves.
How relevant "God is a Bullet" is today.
Willing her property to The Desert Land Trust.
Being rejected early in their career.
The song "True"
Paradox and Contradiction.
How cliches are cliches for a reason.
Fear of missing out.
Working with Harold Budd.
Using social media in a positive way.
The mystery of life.
Her new three song EP.
Moving out of Hollywood.
Her new song "Here"
The things she does to comfort herself.
Who "Joey" is about.
The lesson that has taken her the longest to learn.
How life can end at any minute and learning to appreciate it while we are here.
How every moment is precious.
That sleep is the sex of the new millennium: you'll be lucky if you get any.
Songs featured in this episode:
Johnette Napolitano Links