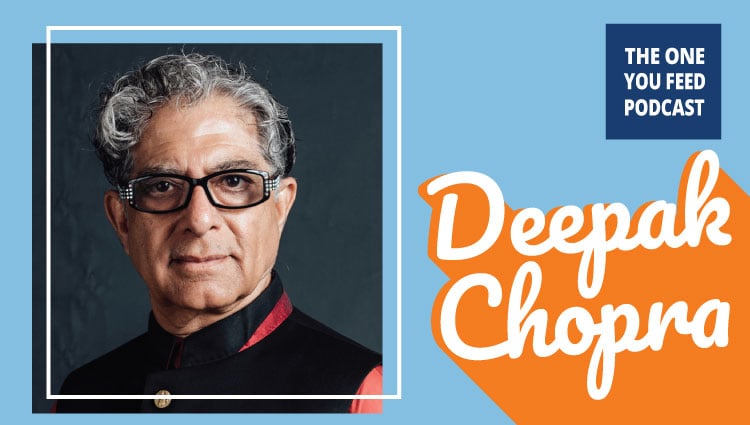 In this episode, Deepak and Eric discuss his new book, Living in the Light: Yoga for Self-Realization.
Join Eric on Zoom for a FREE Live Q&A Town Hall Event on Thursday, February 23 at 7pm ET. You'll have the opportunity to ask questions on how you can incorporate ways to feed your good wolf in your life. Whatever challenges you face or however you struggle to make time for the things that you know are important, Eric will share some very practical and helpful strategies to take what you KNOW and turn it into what your consistently DO! Register here!
In This Episode, We Discuss How to Live in the Light and …
How awareness can be defined by what it is and what it isn't
The purpose of meditation and the value it can bring to your life
Why it's important to understand there is no good or bad meditation
The ancient teachings of yoga and how the different yoga poses are shifts in awareness
Defining the different types of yoga and their meanings
Deepak Chopra is the founder of the Chopra Foundation and Chopra Global and world-renowned pioneer in integrative medicine and personal transformation. He is a clinical professor of family medicine and public health at the University of California, San Diego, and serves as a senior scientist with Gallup Organization. He is the author of more than ninety books translated into over forty-three languages, including multiple bestsellers. Time magazine has described Dr. Chopra as "one of the top 100 heroes and icons of the century."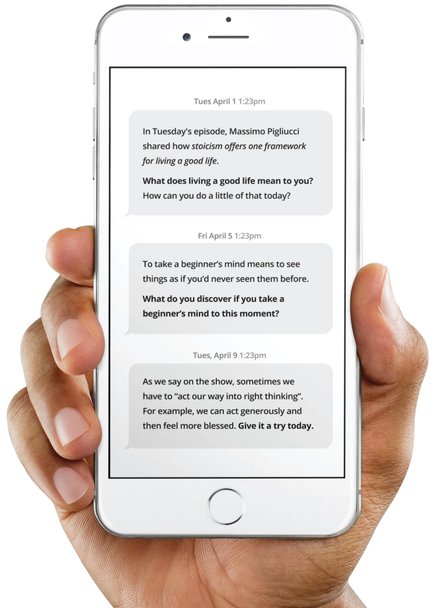 Want a simple and easy way to help you remember what you're learning from the show? Sign up now for our FREE text messages! We send a few texts out every week to remind and encourage you to engage with the week's podcast topics, in a short and simple format. If you'd like to hear from us a few times a week via text, click here to sign up for FREE!
If you enjoyed this conversation with Deepak Chopra, check out these other episodes:
Jillian Pranskey on Deep Somatic Listening
Inner Freedom Through Mindfulness with Jack Kornfield
By purchasing products and/or services from our sponsors, you are helping to support The One You Feed and we greatly appreciate it. Thank you!
But wait, there's more! The episode is not quite over!! We continue the conversation and you can access this exclusive content right in your podcast player feed. Head over to our Patreon page and pledge to donate just $10 a month. It's that simple and we'll give you good stuff as a thank you!