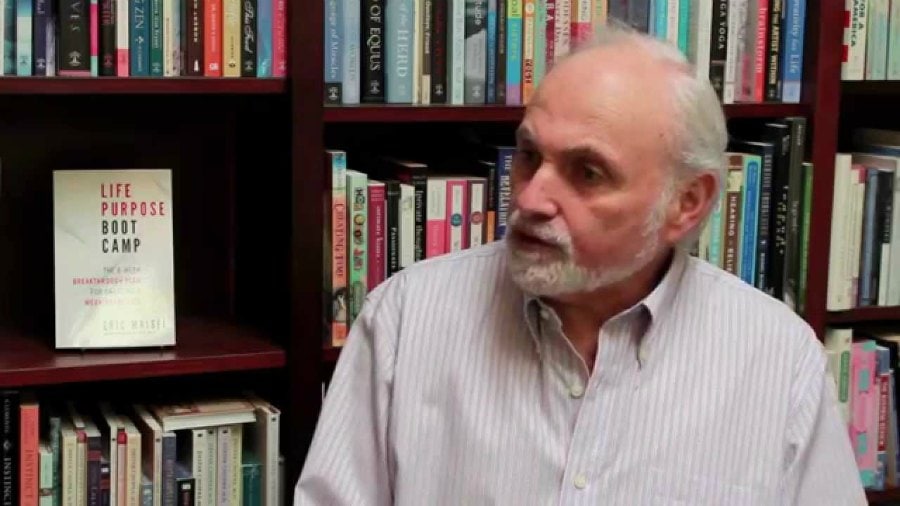 Dr. Eric Maisel is a prolific writer, to say the least. His numerous publications span the human experience and explore how to interact with the various situations that one may encounter. In this interview, he discusses a couple of his books and spends a great deal of time explaining how he thinks depression should be treated vs how it is currently being diagnosed and treated. It's a different way of thinking about this subject and if it's a topic you're interested in, you owe yourself a listen.
This week we talk to Eric Maisel
Eric Maisel, Ph.D., is is the author of more than 40 books. His titles include, Why Smart People Hurt, Making Your Creative Mark, The Van Gogh Blues, Mastering Creative Anxiety, and Creativity for Life
In addition, Dr. Maisel is at the forefront of the movement to rethink mental health. He writes the Rethinking Psychology blog for Psychology Today and among his books in this area are Rethinking Depression and The Future of Mental Health.
His latest book is called Overcoming Your Difficult Family: 8 Skills for Thriving in Any Family Situation.
In This Interview,

Eric Maisel and I Discuss…
The Wolf Parable
His book, The Future of Mental Health
The smartness to understand what's going on with your family
The strength to make the changes that you need to make
The strength to be calm, or have a difficult conversation
Having clarity about what's going on
Awareness of the situation
The courage to make change because change has consequences
The skill of presence
Being resilient – family members, especially siblings, don't go away like other relationships
Visualizing the "calmness switch" within you
The importance of learning one anxiety management tool because you will have anxiety in life
How you name the problem often directs you to the situation
The importance of language
The importance of knowing the causes of things regarding your health
Living intentionally, identifying your life purposes and making meaning in your life
How thinking that all we are is matter, chemicals etc can lead people to feel less excited about living
Each person has to make the decision to opt to matter, to decide that you matter and that your decisions matter
The cultural trance of tv
Stigmatization of mental health
The three parts of personality: Original Personality, Formed Personality, Available Personality
Eric Maisel Links