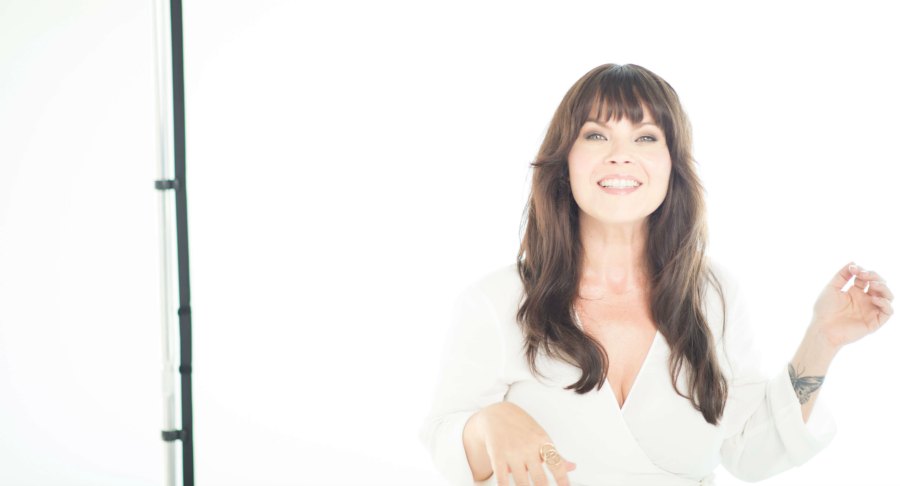 Danielle LaPorte is all about being honest when it comes to her experiences on the path to self-improvement, self-growth, and self-empowerment. In this interview, she shares so much of herself that you will remark how brave, vulnerable and real she is and how much you can relate to what she's felt, thought and been through. If you've ever struggled with feeling overwhelmed by the obligations in your life or if walking on a spiritual path has felt like another item on an ever-growing checklist, then this episode is a must listen for you.

This week we talk to Danielle Laporte
Danielle LaPorte is an invited member of Oprah's inaugural SuperSoul 100, a group who, in Oprah Winfrey's words, "is uniquely connecting the world together with a spiritual energy that matters." She is also the author of The Fire Starters Sessions: A Guide to Creating Success On Your Own Terms, and The Desire Map: A Guide to Creating Goals With Soul.
Her latest book is White Hot Truth: Clarity for keeping it Real On Your Spiritual Path— From One Seeker To Another. Millions of visitors go to DanielleLaPorte.com every month for her daily #Truthbombs. It has been named one of the "Top 100 Websites for Women" by Forbes, and called "the best place online for kick-ass spirituality." Danielle's multi-million dollar company is made up of nine women and one lucky guy, working virtually from five countries. A powerful speaker and poet, and a former business strategist and Washington, DC think-tank exec, Entrepreneur magazine calls Danielle "equal parts poet and entrepreneurial badass…edgy, contrarian…loving and inspired.
In This Interview,

 Danielle Laporte and I Discuss…
The Wolf Parable
Her book,White Hot Truth: Clarity for keeping it Real On Your Spiritual Path— From One Seeker To Another
Reframing your obligations into conscious choices
Bringing our artistic or creative spirit into everything we do
Loosening up under the weight of obligation
Spiritual path as yet another thing to achieve, another obligation
The practice itself having some delight to it
Pain as a motivator, laziness as an obstacle
That devotion isn't easy but it's worth it
The distinction between pain and suffering
That the world is not comprehensible but it is embraceable by embracing the things that are in it
Transformation begins with the acceptance of what is
Short circuiting the healing process
That what's repressed finds a way to sneak out
How we have more in common than we have differences
Danielle Laporte Links
A grandfather is talking with his grandson and he says there are two wolves inside of us which are always at war with each other. 
One of them is a good wolf which represents things like kindness, bravery and love. The other is a bad wolf, which represents things like greed, hatred and fear.
The grandson stops and thinks about it for a second then he looks up at his grandfather and says, "Grandfather, which one wins?"
The grandfather quietly replies, the one you feed 
The Tale of Two Wolves is often attributed to the Cherokee indians but there seems to be no real proof of this. It has also been attributed to evangelical preacher Billy Graham and Irish Playwright George Bernard Shaw. It appears no one knows for sure but this does not diminish the power of the parable.
This parable goes by many names including:
The Tale of Two Wolves
The Parable of the Two Wolves
Two Wolves
Which Wolf Do You Feed
Which Wolf are You Feeding
Which Wolf Will You Feed
It also often features different animals, mainly two dogs.