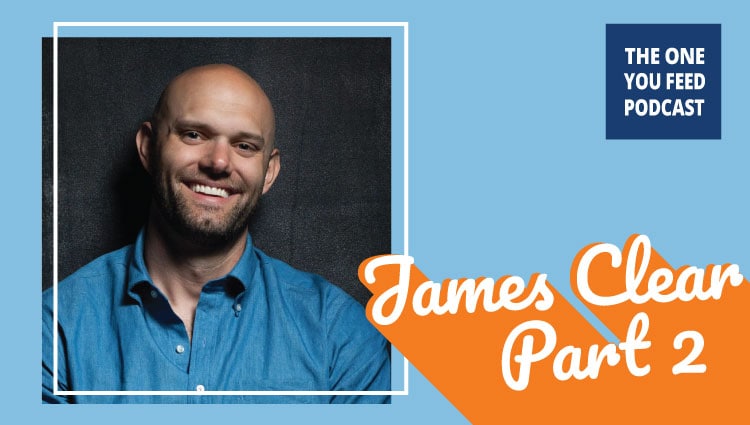 James Clear is the author of Atomic Habits: An Easy and Proven Way to Build Good Habits and Break Bad Ones. His work has appeared in The New York Times, CBS This Morning, Time, Entrepreneur, and he has taught in colleges around the world. James is also the creator of the Habits Academy, the premier training platform for organizations and individuals that are interested in building better habits in life and work.
In Part 2 of this interview, Eric and James discuss more specific ideas and concepts for establishing good habits and eliminating bad habits.
If you'd like to make 2022 a better year for you, bring clarity to what matters most, and discover the tools to help you become the person you really want to be, Eric can help you! To book a FREE, no-pressure 30-minute Discovery call to see if working with Eric is right for you, click here.
But wait – there's more! The episode is not quite over!! We continue the conversation and you can access this exclusive content right in your podcast player feed. Head over to our Patreon page and pledge to donate just $10 a month. It's that simple and we'll give you good stuff as a thank you!
James Clear and I Discuss the Compounding Nature of Habits and…
Habits are a response to the physical cues in our environment
Learning to make it obvious or reduce friction when trying to create good habits
Habit stacking and priming your environment for success
Clarifying the action: "After _____, I will _____"
Getting specific with your actions (when, where)
How social environment affects the attractiveness of habits
Making habits easy and convenient
The two-minute rule for establishing good habits
A habit must be established before it can be improved
Optimize for the starting line rather than the finish line
Make it satisfying – how positive emotions cultivate good habits and negative emotions destroy them
Bring the long-term consequences into the short term
Reinforcing your identity by your actions
James Clear Links:
If you enjoyed this conversation with James Clear, you might also enjoy these other episodes: