Podcast: Download

This week we talk to Barry Mangione about how there are no easy answers
Barry Mangione is an author, musician, podcaster, life coach, and pediatric physical therapist.
Barry was once a struggling alcoholic suffering from depression, failed relationships, and bankruptcy. He even came close to suicide, but he now enjoys a life filled with creativity, service to others, and abundant possibilities.
In his Self-Help Rockstar Show podcast, he features music, interviews, and his own brand of self-help advice in order to raise self-awareness and to inspire people to go out and live their best lives every day.
In his self-help book No Easy Answers: A Book of Life-Changing Questions, Barry shares his personal success story with readers so that they, too, can achieve personal transformation.
Barry is also currently in the studio recording an album of rock songs to carry his message of hope and healing to music lovers everywhere.
Barry lives in New York with his wife and their family, who are all firm believers in the paleo diet and lifestyle, for both physical and mental health.
 Our Sponsor this Week is Casper Mattress
Visit casper.com/feed and use the promo code "feed" to get $50 off!!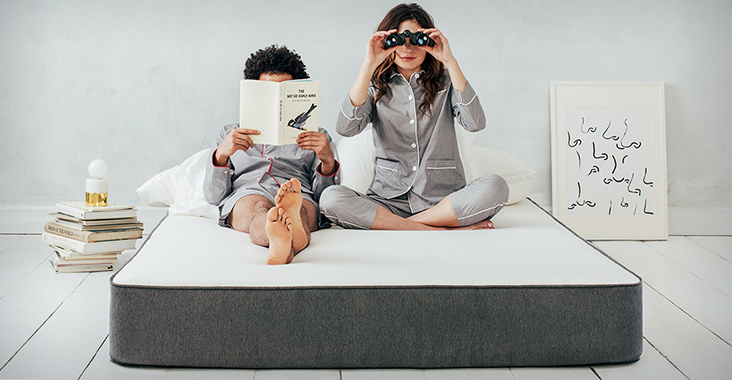 In This Interview, Barry Mangione and I Discuss:
The One You Feed parable
Simple practices to feed your good wolf
Journaling as a practice
Guilt doesn't help but accepting responsibility
Learning to see our role in things
Asking ourselves "Maybe it's me"
The questions to ask ourselves when making a decision:

How do I feel about myself now?
How will I feel about myself after I've done this?
How will I feel about myself if I don't do this?
How will I feel in 10 days/10 months/10 Years

Trying to avoid black and white thinking when making decisions
How perspective is intellectual while gratitude is emotional
The 2nd Arrow
Responsibility without creativity is lifeless and boring
Creativity without responsibility is dangerous and misleading
Finding creativity again after getting sober
Learning to do things sober as a challenge
How would I talk to my best friend if he was in my shoes?
 Barry Mangione Links