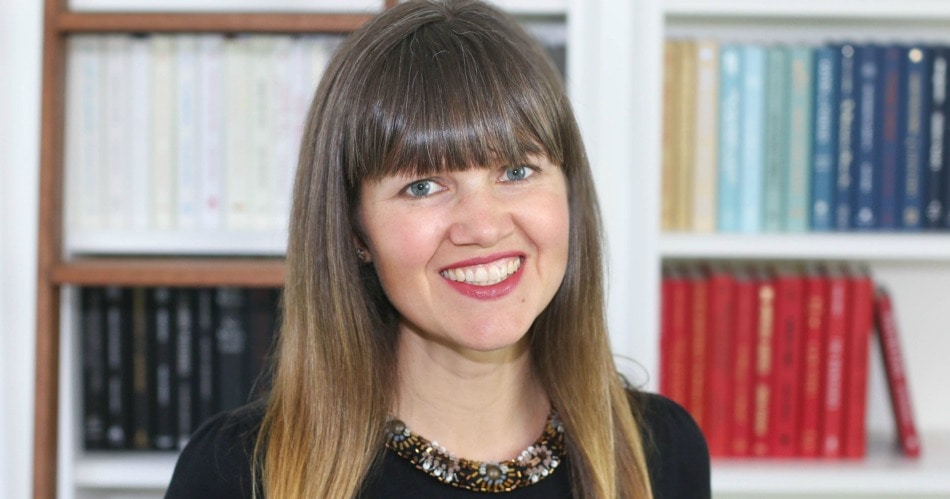 Anne Bogel is an author, podcast host, avid reader and personality assessment expert. That's what you'll see when you read her new book,
How Seeing the World Through the Lens of Personality Changes Everything
. In this interview, Eric and Anne cover a lot of ground; from book recommendations to the value and application of personality tests. If you are at all interested in personal growth, this episode will excite and inspire you to use valid personality tests as a tool to fuel that endeavor. If you've written off personality tests in the past, we encourage you to revisit the topic with an open mind as you listen to this episode. You may think differently 45 minutes from now.


Visit oneyoufeed.net/transform to learn more about our personal transformation program.
Bombas INCREDIBLY comfortable socks which is reason enough to wear them but they ALSO donate a pair to a local homeless shelter for every pair that they sell get 20% off first purchase 
www.bombas.com/wolf
 o
ffer code WOLF
In This Interview, Anne Bogel 

and I Discuss…
Recent fiction books that she's read that she loved
How we all have pain during the course of our lives
The joy of reading literary fiction
What is personality?
The coping strategies we learn vs fundamental personality changes
How our mind is inclined to work
The way we see things
Taking a personality test and answering questions based on how we want to be vs how we really are
That if you don't know how you're really like, you can't move forward and grow as a person
Common thoughts, feelings and behavior = our personality type
Our character and our behavior are two things we can impact and change within ourselves with a lot of effort
Personality tests not being a limiting thing
Putting your strengths to work for you
Putting effort towards things we can change vs things we can't change
I'm the kind of person who _____ being a powerful phrase
Fixed vs Growth mindset
Highly sensitive people
The emotional bank account
Introverts vs Extroverts
What you do consistently over time matters
the 5:1 ratio when it comes to positive and negative experiences
The Enneagram – https://www.enneagraminstitute.com/
Anne Bogel Links

A grandfather is talking with his grandson and he says there are two wolves inside of us which are always at war with each other. 
One of them is a good wolf which represents things like kindness, bravery and love. The other is a bad wolf, which represents things like greed, hatred and fear.
The grandson stops and thinks about it for a second then he looks up at his grandfather and says, "Grandfather, which one wins?"
The grandfather quietly replies, the one you feed 
The Tale of Two Wolves is often attributed to the Cherokee indians but there seems to be no real proof of this. It has also been attributed to evangelical preacher Billy Graham and Irish Playwright George Bernard Shaw. It appears no one knows for sure but this does not diminish the power of the parable.
This parable goes by many names including:
The Tale of Two Wolves
The Parable of the Two Wolves
Two Wolves
Which Wolf Do You Feed
Which Wolf are You Feeding
Which Wolf Will You Feed
It also often features different animals, mainly two dogs