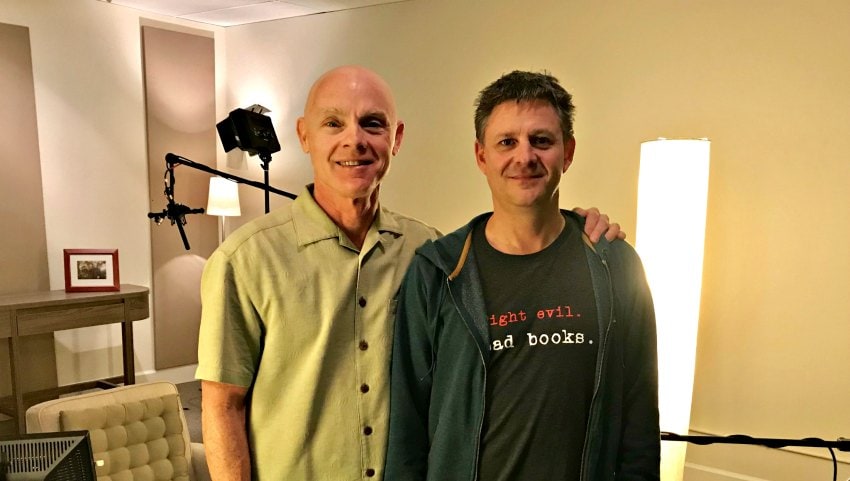 Adyashanti is a renowned and gifted spiritual teacher. He's written many books, hosts meditation retreats and speaks around the world to large audiences at a time. With such a wide audience, it's amazing that when you experience Adya's teaching, it's as if he's speaking directly to you – to your very heart. Whatever your experience with or preconceived notions of spiritual awakening, allow yourself to re-engage with the idea through this interview. As you turn the inquiry towards yourself this time, you may be surprised, moved and/or transformed by what you find – if you are brutally honest in the process.
Visit oneyoufeed.net/transform to learn more about our personal transformation program.
In This Interview,

 Adyashanti and I Discuss…
Self-Inquiry
Starting with I am not _____
Starting with all inclusiveness – I am _____
Being open to being wrong about things
Experiencing an "uncaused" sense of well being
Self-transcendent values
It works best in life to ______
When you have less internal conflict you treat the world in a different way than if you have more internal conflict
Removing the religious and cultural compass removes the moral north star
We reorient ourselves to comfort being the north star
Nothing mattering AND everything mattering
That Adya is oriented towards truth and love
Activities are neutral – it's what we bring to it that gives it meaning
What is it about awakening that you want?
What is meaningful moment to moment and day by day
At every moment, we are giving expression to what we value
How nothing shuts down awakening faster than judgment
The spiritual persona of "I'm going to get out of this human game" or "I'm going to be here but not really be here"
The importance of coming to grips with the human experience of imperfection…
…without turning it into an excuse for unwise behavior
Be aware of your human limitations and don't see them as "wrong"
The problematic experience of existential unworthiness
The economic catastrophe of a collective human awakening
Adyashanti

A grandfather is talking with his grandson and he says there are two wolves inside of us which are always at war with each other. 
One of them is a good wolf which represents things like kindness, bravery and love. The other is a bad wolf, which represents things like greed, hatred and fear.
The grandson stops and thinks about it for a second then he looks up at his grandfather and says, "Grandfather, which one wins?"
The grandfather quietly replies, the one you feed 
The Tale of Two Wolves is often attributed to the Cherokee indians but there seems to be no real proof of this. It has also been attributed to evangelical preacher Billy Graham and Irish Playwright George Bernard Shaw. It appears no one knows for sure but this does not diminish the power of the parable.
This parable goes by many names including:
The Tale of Two Wolves
The Parable of the Two Wolves
Two Wolves
Which Wolf Do You Feed
Which Wolf are You Feeding
Which Wolf Will You Feed
It also often features different animals, mainly two dogs