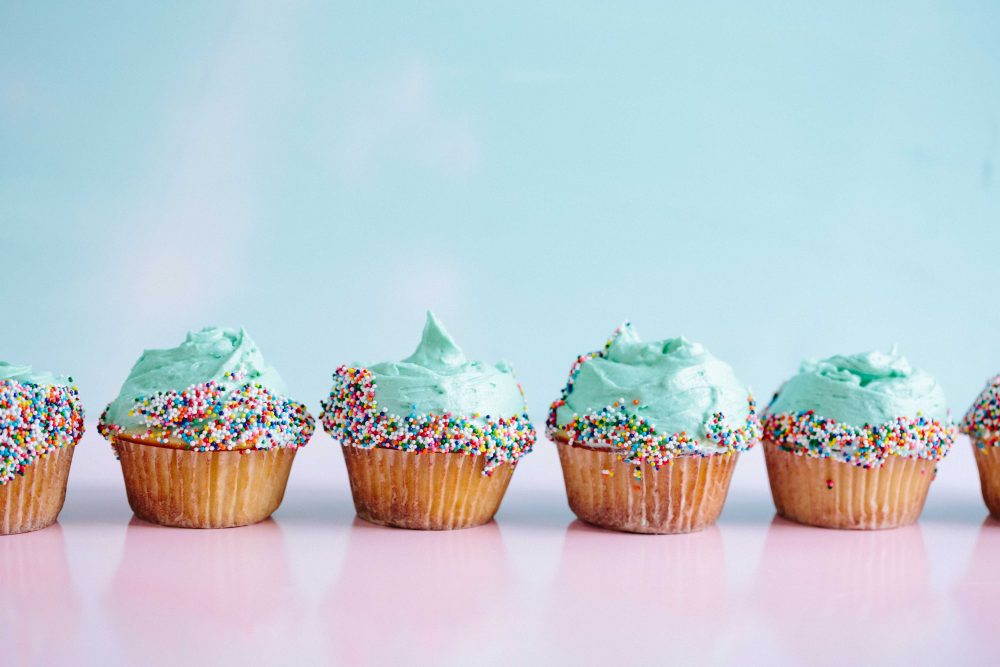 Before I begin, let me say that my girlfriend, Ginny, has given me full permission to share all of this.

Ginny struggled with emotional eating for about 30 years. But she only truly realized it in the last 5 years. And then she truly overcame it in the last 2 years.

When we met and starting dating, she was about 40 pounds heavier than she is today. Her emotions were driving a lot of her problematic behaviors when it came to eating but they were lurking below the surface disguising themselves as intense food cravings.

Sometimes she knew she was turning to food for comfort but sometimes she fixated so much on a specific food craving that she thought the only solution was to have that particular food and she attributed the craving and the behavior to that food alone – not her emotions.

About 6 months ago, I was teaching a workshop in Cleveland, OH and during a group discussion, Ginny said something that struck a chord – I've quoted her several times since:

"When I thought all I wanted was a cupcake – there was only one solution: A cupcake. But when I realized what I deeply wanted was not to be bored, for example – well, there are a lot of solutions for that."

See, once she identified the underlying emotion or feeling driving her intense food cravings, she could begin to learn to work with it more skillfully.

And she would tell you that "giving in to feel good" was a behavior pattern that sabotaged her in many ways when it came to her emotions.

She had to learn how to experience her emotions in a way that was helpful and healing and strengthening. Not sabotaging.

The point here is that there are specific ways to do this – they have been taught through the ages by spiritual teachers and more recently by professionals in the mental health arena.

Ginny would say that's good news because it means you aren't doomed to always be in an unhealthy relationship with food – you just need to learn a specific skill set that you don't currently have.

I would agree with her.

Learning the techniques associated with emotional regulation can be life-changing.

Whatever the difficult emotion – sadness, loneliness, fear, anger, boredom – they aren't emergencies. They are feelings and they can be destructive or instructive depending on how you interact with them.

Emotional regulation and techniques to help you experience your emotions in healthy ways are skills that I teach to nearly all of my private clients through The One You Feed Personal Transformation Program.
When we work together 1-on-1, I not only teach you the skills but I walk with you every step of the way as you learn to implement them.

Through daily check-ins and weekly calls, I am there to help you understand what happened when things don't go so well and I am there to celebrate with you when things go really well.

Emotional eating and other behaviors that stem from unskillful reactions to difficult emotions can't be overcome alone.

Whether it's me, another professional or a supportive group of some kind – you need others in your corner helping you along the way.

I offer a free 30-minute coaching call to see if we're a fit to work together. If you're interested, click here to book a call with me. There's no risk – if we're not a fit, we part as friends and at the very least I'll offer my thoughts on your current situation so you'll have some ideas to consider as you move forward.

Don't stay stuck in an unhealthy relationship with food and your emotions. There's a better way.