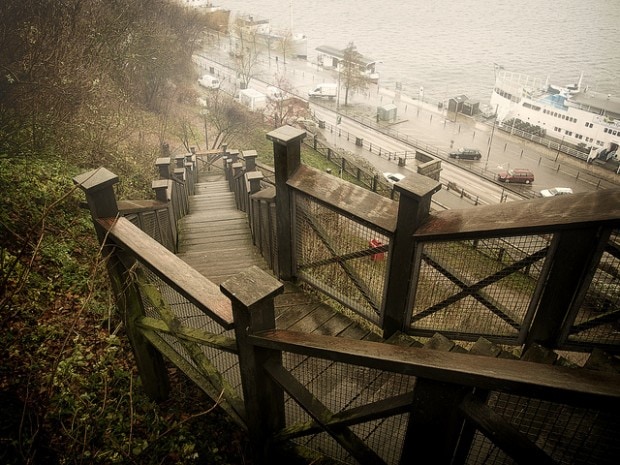 Let me be clear….this will not beat procrastination permanently. There is no final victory. It is a battle for everyone to some degree or other. It is defeated only to show up again tomorrow, next week, next month.
It's Tuesday afternoon, I've already had a long day and am getting tired. I don't have anything that really needs done right now. Yet there is a lot I want to get done. Maybe I'll just see what's happening on Twitter.
45 minutes later and my time is gone and I have to run off to another meeting. Procrastination has won again.
It's Monday morning and I didn't get enough sleep. I'm sure there is a lot to do but I don't feel like doing any of it. Maybe I'll just see if I have any new likes on our The One You Feed facebook page. Two hours later and I'm still sitting here, still tired and still not making any forward progress. Procrastination has won again.
We could all list literally hundreds of these procrastination stories. We want to accomplish more but don't feel like it.
One of the themes we explore often at The One You Feed is that we don't have to feel like doing something, we just have to do it anyways. But if that was as easy to do as it is to say, well you wouldn't be reading this, would you? The truth is if we wait until we feel like doing something we might wait a long time. We can all use some help.
My Two Step Method:
Step 0- This crap has to stop. I decide I'm fed up with procrastination.
Step 1- Break whatever I have to do into the smallest possible chunk of work I can find.
Step 2- Set a very small time increment and do the work for that amount of time.
Step 0- Yes I cheated but I find Step 0 a useful pre-step in for a variety of things. The desire for things to be different is at the root of all attempts to move forward. A lot of times Step 0 for me is simply awareness. I have to realize I'm procrastinating which can be quite a challenge given the immersive nature of the ways we choose to procrastinate. It's hard to even be conscious buried in the Twitter stream. So first I have to wake up and realize what I'm doing.
Step 1- A lot of the time I don't start something because it is overwhelming or unclear. I don't really know where to start or I'm looking at the end point and it feels like too much. A classic example for me is something like: Follow up on Taxes. There are a lot of good reasons to procrastinate on this one. Unpleasant, overwhelming and unclear to boot.
But by applying Step 1, I can see that this is really a couple of different tasks. First I have to get the paperwork together. Then I need to find the number for the IRS to call. Then I need to call them. Each of these is very simple in itself but when phrased as "Follow up on Taxes" it's easy to get stuck.
So I make my first task Get the Paperwork Together.
Step 2- Set a very small time increment to work on the task identified in Step 1. I prefer five minutes as the interval if I'm really having a hard time. I tell myself I will work on it for 5 minutes and then I have permission to quit.
I set an actual timer and get going. I'm usually able to talk myself into five minutes of action if I have gotten Step 0 and Step 1 done. 9 times out of 10 I'll find that after five minutes I'm going and momentum carries me further.
 So next time you are procrastinating:
Realize you are stuck
Find the smallest, clearest piece of work you can attack.
Set a time for 5 minutes and do it.