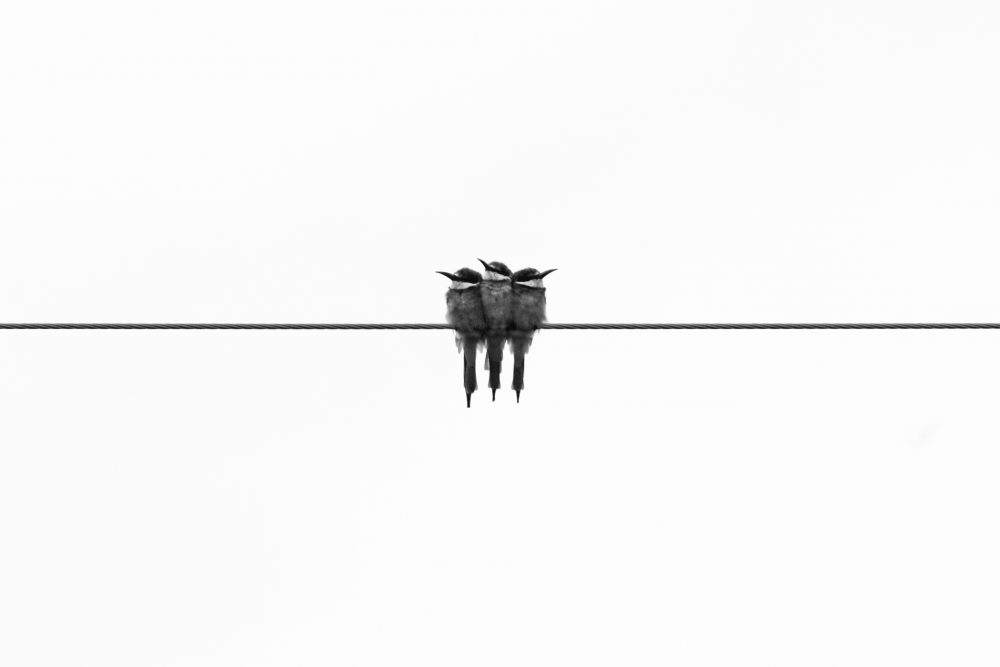 Here's a riddle for you:
Four birds are sitting on a telephone wire and one decides to fly away. How many birds are left?
If you answered three, you're wrong.
Because here's the key distinction: One bird decided to fly away, but that doesn't mean it necessarily did anything about it.
See, decision isn't the same thing as action and it can be really helpful sometimes to differentiate between the two if you want to move forward rather than remain stuck.
There are two scenarios when you might want to employ this approach in your life.
The first scenario has to do with actually getting things done: If you want to be productive, stop procrastinating or make progress on your to do list then you'll want to give this a try.
There is a robust body of research that says if you decide exactly and specifically what you'll do along with where and when you'll do it, you are 5x more likely to actually do that thing.
That's a 500% increase and I see it play out time and time again in the lives of the private clients I work with in The One You Feed Personal Transformation Program.
For example, want to start a meditation practice?
Rather than saying, "I'm going to start meditating this week" you'll be far more likely to actually follow through if you say "I'm going to meditate on my breath for 10 minutes on a cushion on my back porch, right after I make coffee on Monday, Wednesday, and Friday mornings this week".
The second scenario where this approach can be really useful is when it comes to making a big change in your life. If you want to get out of a state of limbo, get clarity on a potentially big change that might need to happen or make a decision when it feels overwhelming to do so, then try this approach.
Let's say you've found yourself in a relationship that feels toxic and unhealthy and you're really wrestling with how to move forward because of it.
The situation is complicated because your life is intertwined with your partner's life in every way and there is just so much history and complicated emotions between the two of you. You just don't know what to do.
Try separating decision from action here. If you just look at the decision of staying in this relationship or leaving this relationship – don't think about how you would go about ending things at this point – can you get some clarity about the decision?
Perhaps the "how" feels overwhelming or even impossible and those feelings are clouding your mind, preventing you from getting clear on the decision you need to make.
It can be helpful to decide what you want even if you don't have the courage or the plan to follow through on that decision yet.
The how or the plan or your exit strategy – whatever you want to call it – can be figured out. But only once you get clear on your decision.
This is a big one that I work with people on in The One You Feed Personal Transformation Program.
I help people to get clear on a decision and then create a plan to execute that decision. When you feel overwhelmed or stuck it can be really helpful to have someone with a different perspective to work with.
As the old saying goes, you can't see the picture from inside the frame.
If a situation feels too big for you to navigate alone, then don't. Bring someone else in to help you figure things out and then help you act on what you decide. You don't have to do it alone and many would argue that you shouldn't.
If you're interested in learning more about working with me in The One You Feed Personal Transformation Program, click here.
I offer a free 30 minute coaching session to see if we might be a fit to work together. If you're interested, you can book a call here.
Wishing you well.