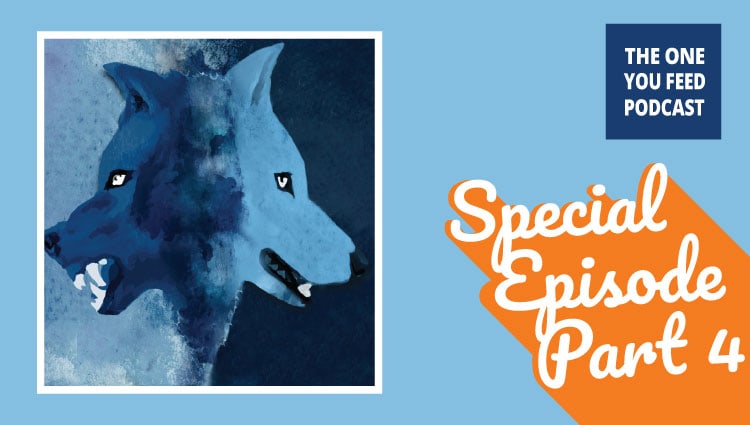 Many of us are staying at home right now because of the COVID-19 pandemic and if you live with people, chances are you have had moments of feeling irritated, frustrated, or annoyed as a result of being cooped up in close quarters together. This special episode has all-new interviews with 5 previous guests of the show, each offering you tips to help you navigate the difficult feelings and situations that come with spending so much time at home with loved ones. The guests of this special episode are Susan Piver, Lodro Rinzler, Rosalind Wiseman, Ralph De La Rosa, and Rick Hanson.
You can find all of the most up to date crisis help & support resources that Eric is making available through The One You Feed by going to www.oneyoufeed.net/help
You can also access a free video in which Eric teaches you 3 perspectives you can take to help you navigate these challenging times by going to www.spiritualhabits.net
In This Episode, We discuss Tips for Living in Close Quarters and…
That we are all subject to unbidden moods in these circumstances
How to grow closer through experiencing the ups and downs together
Resisting the urge to solve the "problem" of difficult feelings
To be with each other we need to be comfortable being with ourselves
Strategies to help you avoid snapping at your loved ones
Turning towards your feelings rather than your thoughts
How we're face to face with our own minds right now
Feeling what we feel without judgment and without a storyline
What to do when you feel highly triggered
The simple question we can ask ourselves before acting on a feeling
What to do to prepare before having a difficult conversation with someone you live with
How humor can help
Ways to cultivate a warmer heart
That listening is being prepared to be changed by what you hear
A helpful structure for family or household meetings
How we can prepare for difficult emotional experiences
Taking ownership of our own emotions
How to relate to our irritation
Remembering the people you live with are suffering, too
The phrase, "Like me, you, too, ____"
How to reduce the way we take things personally
The neuroscience of why tuning into internal bodily sensations works
Beachbody On Demand: Workout at home with this easy to use streaming service with over 1300 super effective workouts suited for anybody at any time. Listeners of the show can get a free trial membership when you text WOLF to the number 303030.
Clean Cult: Makes effective cleaners with non-toxic ingredients you recognize and packaging that's landfill-free. To get 25% off your first customized starter kit go to www.cleancult.com/wolf (this offer is good through May 30th, 2020)
Laurel Springs: An accredited online private school for students K-12. Personalize the learning program and learning schedule for your unique child with Laurel Springs' diverse and enriched curriculum. Register your child at www.laurelsprings.com/wolf and receive a waived registration fee.
Links to Other Episodes:
Rosalind Wiseman; 'Rosalind's "Tiny Guides"