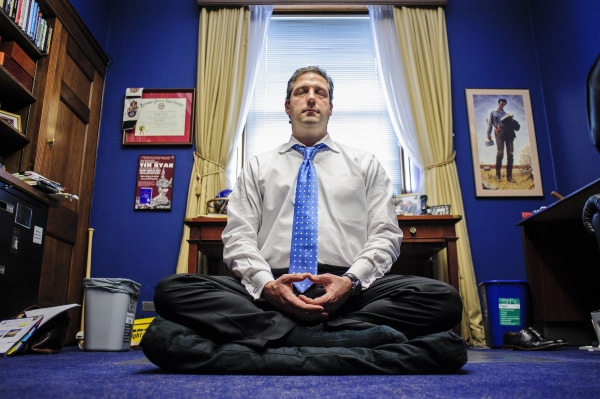 Podcast: Download

This week we talk to Tim Ryan about mindfulness in everyday life
 In This Interview Tim and I Discuss…
The One You Feed parable.
How we can't know what wolf we are feeding without awareness.
The importance of time for contemplation.
How meditation can increase the space between stimulus and response.
His path to mindfulness.
What mindfulness means to him.
The regret of missing our lives by being distracted.
Trying to remain mindful in Congress.
Bringing mindfulness education to the Youngstown School System.
Teaching kids to pay attention.
Mindfulness doesn't make you soft, it makes you tough.
Mindfulness = mental toughness.
Mindfulness gives us the ability to get back up when we have been knocked down.
How Mindfulness has been shown to accelerate the healing process.
The main objections he hears to mindfulness practice.
How this is the first generation in American history that has a shorter life expectancy than their parents.
Tim Ryan Links

Some of our most popular interviews that you might also enjoy:
Todd Henry- author of Die Empty