The Podcast: The One You Feed
If the shows On Being and Fresh Air had a baby, it would be this show – The One You Feed.
With over 200 episodes and more than 10 million downloads, The One You Feed is a podcast based on an old parable about two wolves at battle within us. You can learn more about the parable just below.
The show is hosted by Eric Zimmer and it features weekly conversations with experts across many fields of study.
These experts include authors, researchers, teachers, thought leaders, spiritual gurus and public figures about how listeners can act their way into a better, more fulfilling life.

The Platform: The One You Feed
We all need help navigating life's complexity and challenges. The One You Feed offers several opportunities for support – in addition to the podcast itself. 
If you're interested in a deeper exploration of practical, actionable wisdom that will help you make significant and long-lasting changes in your life, check out these resources:
The One You Feed Personal Transformation Program
Eric's Recommended Reading List
Subscribe to Our Email List
Follow Us on Social Media
The Parable: The Tale of Two Wolves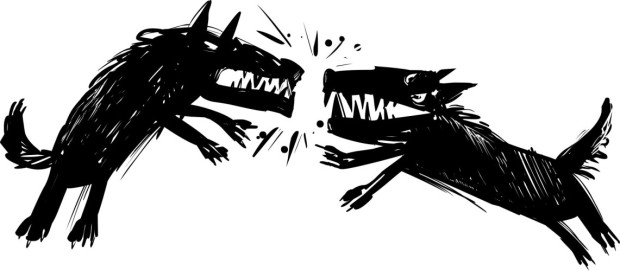 A grandfather is talking with his grandson and he says there are two wolves inside of us which are always at battle. 
One is a good wolf which represents things like kindness, bravery, and love. The other is a bad wolf, which represents things like greed, hatred, and fear.
The grandson stops and thinks about it for a second then he looks up at his grandfather and says, "Grandfather, which one wins?"
The grandfather quietly replies, "The one you feed."