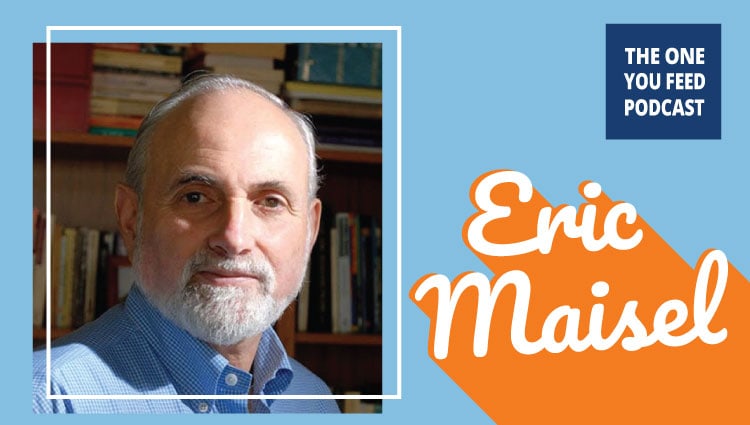 But wait, there's more! The episode is not quite over!! We continue the conversation and you can access this exclusive content right in your podcast player feed. Head over to our Patreon page and pledge to donate just $10 a month. It's that simple and we'll give you good stuff as a thank you!
Eric Maisel and I Discuss Why We Need to Rethink Mental Health and …
His books, Overcoming Your Difficult Family:  8 Skills for Thriving in Any Family Situation and The Future of Mental Health
Defining the skills needed to understand and deal with family dynamics
Learning the best anxiety management tool for you, such as deep breathing or visualization
The powerful device of visualizing the "calmness switch" within you
Understanding that there is one of many possibilities to deal with challenges
His book, Mastering Creative Anxiety
Depression
The importance of identifying what's important to us and living our life purposefully
Stigmatization of mental health and how it promotes pharmaceutical
Understanding there is more help to treat depression than just medication and psychiatry
His models of personality: Original Personality, Formed Personality, Available Personality
Links:
By purchasing products and/or services from our sponsors, you are helping to support The One You Feed and we greatly appreciate it. Thank you!
If you enjoyed this conversation with Eric Maisel, please check out these other episodes:
Challenges of Mental Health Diagnoses with Sarah Fay