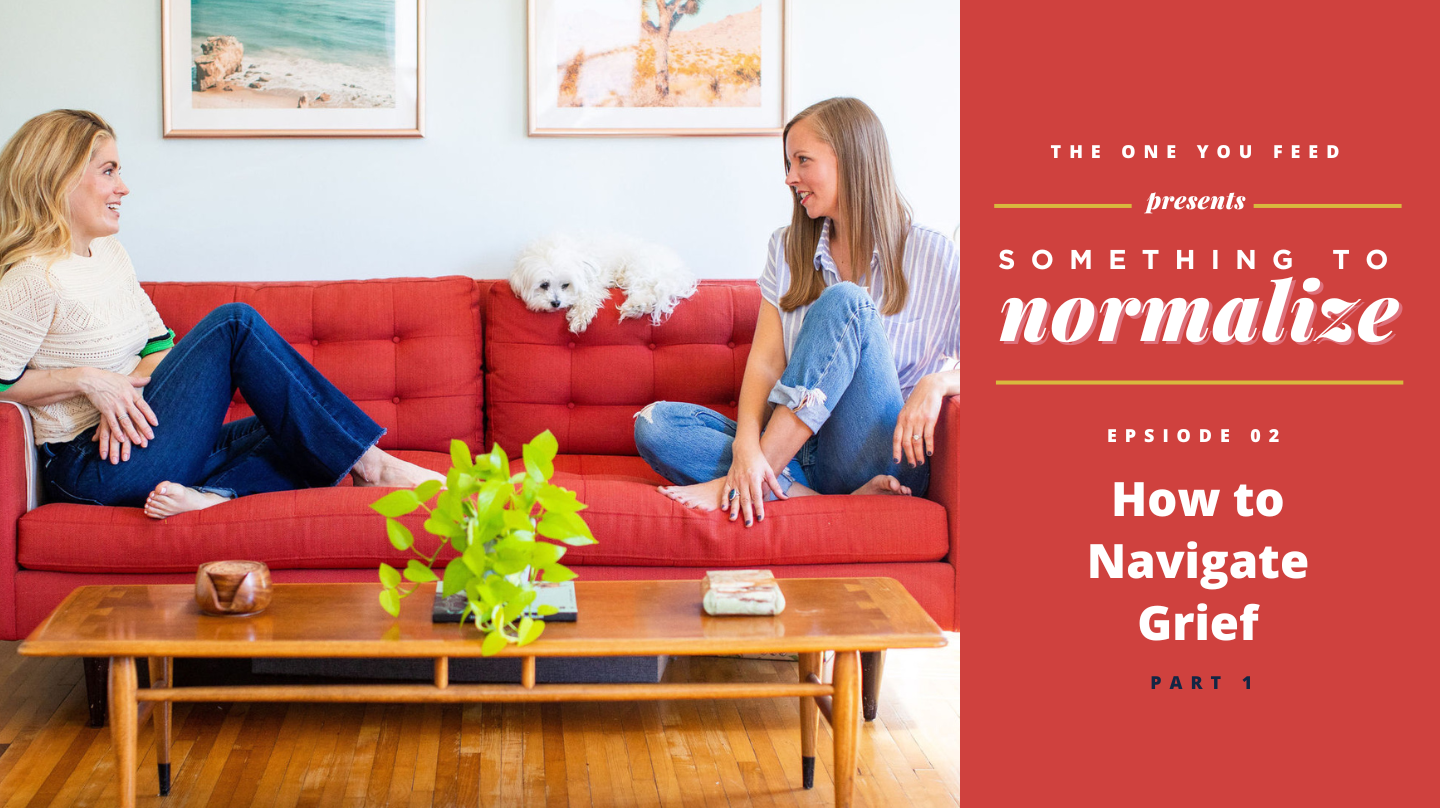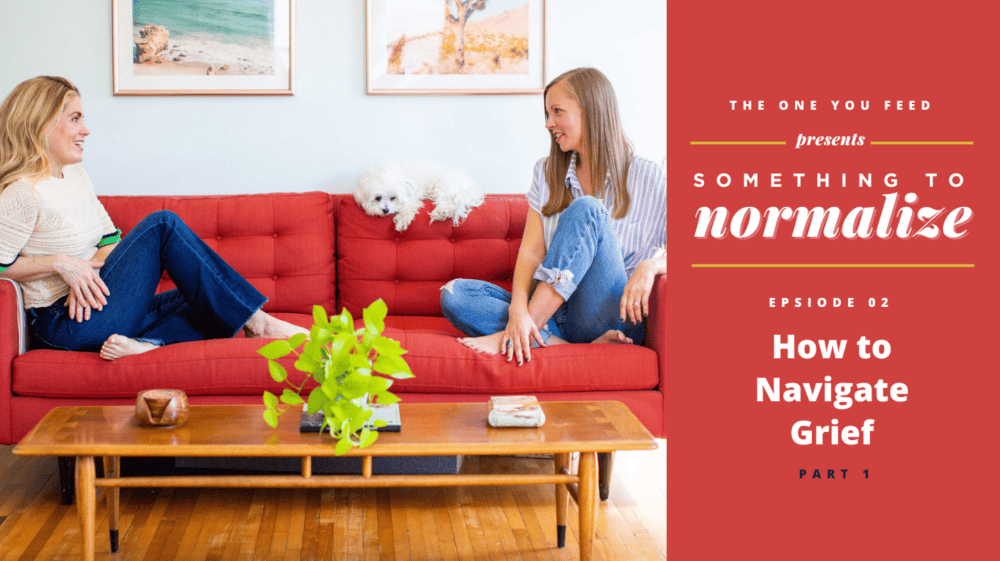 In this special two-part episode of Something to Normalize, Ginny and Brandi each share their stories of losing someone central to their lives and the grief that followed. Grief can be a complex, unpredictable, overwhelming, and isolating experience. And there are so many misconceptions about what it "should" be like. What's worse than grieving the loss of someone you love and then feeling isolated or wondering if the way you're grieving is somehow wrong? In this episode, Ginny and Brandi explain how there's no wrong way to grieve. We can accept our experience, and find a bridge of connection so that we're not alone in navigating this universal, human experience.
In This Episode, Ginny & Brandi Discuss How to Navigate Grief and:
What it means to say that grieving is a non-linear process
What grief can look like when the relationship was complicated
How to offer compassionate support to grieving loved ones through active listening and empathy
The wide range of emotions that are possible during the grieving process
Myths and misconceptions about grief, including the "stages of grief"
The intrinsic bond between grief, love, and impermanence
Ginny Gay is a Certified Mindfulness Teacher and has worked with Eric to create content here at The One You Feed for the past 8 years. Prior to that, she spent 13 years in the corporate world where she thought climbing the corporate ladder equated to success in life. Instead, that approach ultimately led her to a place of severe burnout, addiction, anxiety, and depression. Now, she knows that for her, success in all aspects of life comes from living from a place of authenticity and integration where meaningful work and relationships are the fruit and contribution to the world. Ginny loves creating courses, programs, workshops, and written content to help people live life more skillfully and help them navigate the difficulties that come from the inherent challenges of being human so that they can experience more peace, purpose, and joy in their daily lives.
Brandi Lust is the founder of Learning Lab Consulting and the author of Myths of Being Human: Four Paths to Connect with What Matters. Through both her work and her writing, she helps organizations and individuals frame well-being as a community practice of creating safe spaces for speaking truth; when this happens, real change becomes possible. Brandi believes that our common humanity enhances our communities and workplaces. When it is safe to bring our whole selves to everything we do, both the easy and the hard stuff, individuals are more fulfilled, and organizations are more effective. She has a Bachelor's degree in English from The Ohio State University and earned her M.A.Ed. from Mount Vernon Nazarene University. She has over fifteen years of experience as an educator and facilitator working with organizations across the country.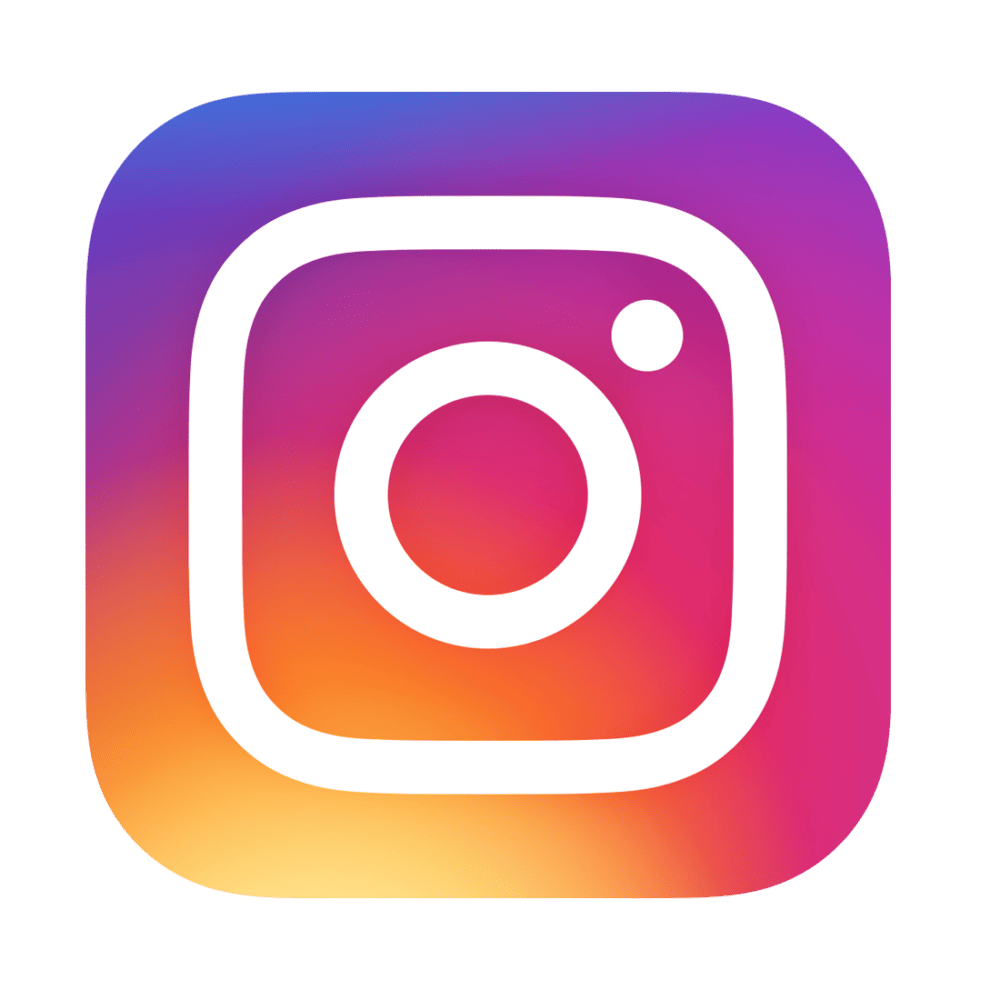 Follow us @one_you_feed to add some nourishing content to your daily scrolling! You'll find encouraging posts that support you in feeding your good wolf, as well as some fun behind-the-scenes videos of the show and Eric and Ginny's day-to-day life. We hope to see you there!
If you enjoyed this conversation with Ginny & Brandi, check out these other episodes:
How to Turn Shame into Connection: Why Normalizing Helps Us
Brandi Lust on Growth Via the Present Moment
How to Free Yourself from the Inner Critic Through Mindfulness with Ginny Gay
By purchasing products and/or services from our sponsors, you are helping to support The One You Feed and we greatly appreciate it. Thank you!
But wait, there's more! The episode is not quite over!! We continue the conversation and you can access this exclusive content right in your podcast player feed. Head over to our Patreon page and pledge to donate just $10 a month. It's that simple and we'll give you good stuff as a thank you!