The One You Feed is created and produced by Eric Zimmer and Chris Forbes.

We have been friends for over 25 years. For some reason that neither of us remembers we affectionately refer to each other as Horse, although it's often something more like Horse Face or Horse Balls.
We don't share too many of our specific life circumstances on here because if history is any judge one of us will screw them up in the not too distant future and it'll all change.
Chris is the tall and handsome one and Eric is the smart and…..oh wait…..maybe Chris is the tall and smart one and Eric is the handsome and……oh never mind. Between the two of us, we have most characteristics you'd actually want in ONE person. And maybe enough bad characteristics for three people.
We started the show for a few different reasons. As we both got older we started seeing less of each other and the show seemed like a great way to rectify that problem. In addition, we are both prone to being sad sacks so we figured we needed the content of the show as much or more than any listeners. The other reason is that Eric gets easily bored and this was simply the most recent of his half-baked ideas that actually got some traction.
Among many highlights of the show for us was having Mike Scott of the Waterboys on the show.  We have both been big fans since before we met each other and it is something we often enjoy together. We used to grab a guitar, play and sing the song Fisherman's Blues, in a hallway a long time ago. We did it literally hundreds of times with a rotating cast of characters and misfits joining in. We recently got to see the Waterboys on their US tour and in addition to an amazing concert we were grateful to be able to go backstage and see the band after the show.
All of the music you hear on the show is written, produced and recorded by the two of us.
We are extremely grateful for those of you who listen and enjoy the show. Please say hi anytime. We'd love to talk with you.
Contact Eric- [email protected]
Contact Chris- [email protected]
Note: For requests to be a guest on this show, please do not use these emails. Please send an email to [email protected] Due to the number of guest requests sent we are unable to respond to them all. Thank so much for your interest! If you use the emails above we will disregard the request. Thanks.
More about Eric Zimmer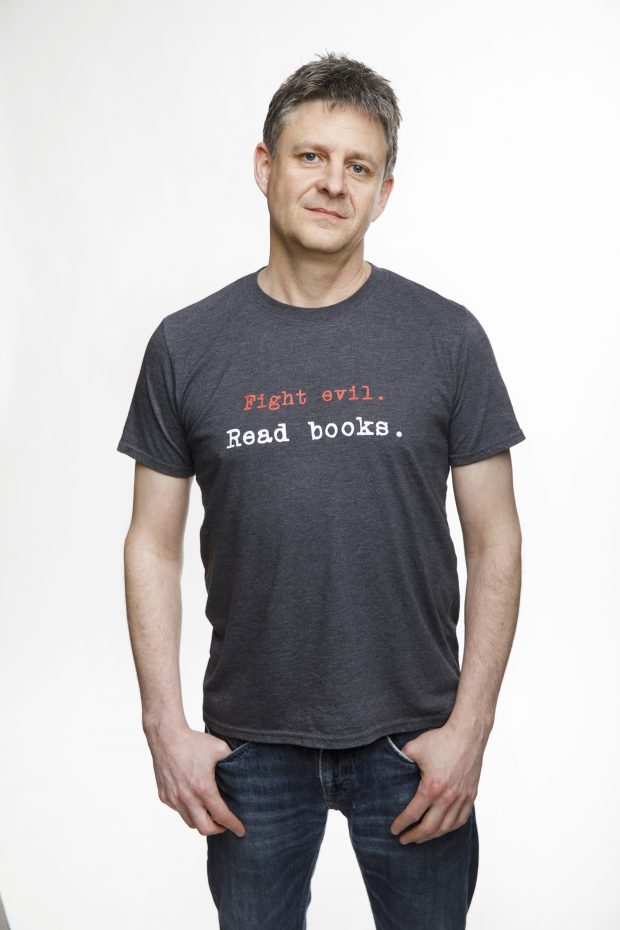 I am a dad, serial entrepreneur, podcast host, behavior coach and author. I'm endlessly inspired by the quest for a greater understanding of how our minds work and how to intentionally create the lives we want to live.
At the age of 24, I was homeless, addicted to heroin and facing long jail sentences. In the years since I have found a way to recover from addiction and build a life worth living for myself.
I currently host this award-winning podcast, The One You Feed, which is based on an old parable about two wolves at battle within us. With over 200 episodes and more than 10 million downloads, the show features conversations with experts across many fields of study about how to create a life worth living.
These experts include scientists, authors, researchers, teachers, thought leaders, spiritual gurus and public figures and all offer practical, actionable wisdom that our listeners can readily apply to their lives in order to act their way into a better, more fulfilling life.
In addition to producing the show, I work as a behavior coach and have done so for the past 20 years. During that time, I have coached hundreds of people from around the world on how to successfully and sustainably make the changes in their lives that they want to make.
My story and my work have been featured in the media including TedX, Mind Body Green, Elephant Journal, The Guardian and Brain Pickings.