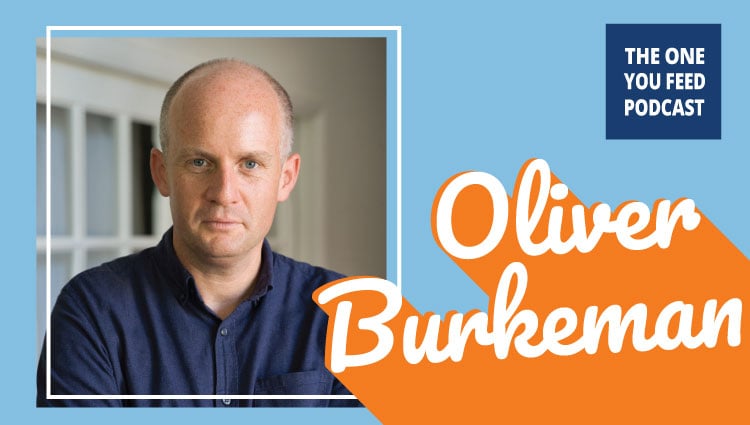 Oliver Burkeman is a British journalist and writer based in New York. He is well known not only for his amazing books, but he also wrote a popular weekly column on psychology called "This Column will Change Your Life" which was printed weekly between 2006 and 2020.
Oliver joins Eric for a third time on the show, and in this episode, they discuss many things, including his new book, "Four Thousand Weeks: Time Management for Mortals"
But wait – there's more! The episode is not quite over!! We continue the conversation and you can access this exclusive content right in your podcast player feed. Head over to our Patreon page and pledge to donate just $10 a month. It's that simple and we'll give you good stuff as a thank you!
Oliver Burkeman and I Discuss Time Management for Mortals and …
How we invest more energy and focus on trying to escape certain feelings
Finitude and understanding that life is finite
Time and how we relate to it as something we have and use
The idea that we are time rather than we have time
Accepting the truth of your finitude allows you to live more in the present
Confusing meaningful with extraordinary
Cosmic insignificance therapy suggests that we reexamine the threshold of what makes a meaningful life
Our tendency to want to define and measure what is meaningful in life
How the pursuit of using time well can lead us to live in the future rather than being present
Asking ourselves if something is expanding or contracting to us
The modern attention economy and being aware if we are choosing where our attention goes
How the things that matter most to us can provoke unpleasant emotions that lead to seeking distractions
The problem isn't how things are, but rather how we think they should be a certain way
Trying too hard to be present in the moment
Accepting the impossibility of complete control
Oliver Burkeman Links:
Calm App: The app designed to help you ease stress and get the best sleep of your life through meditations and sleep stories. Join the 85 million people around the world who use Calm to get better sleep. Get 40% off a Calm Premium Subscription (a limited time offer!) by going to www.calm.com/wolf
If you enjoyed this conversation with Oliver Burkeman, you might also enjoy these other episodes:
Oliver Burkeman on Modern Time Management (2019)