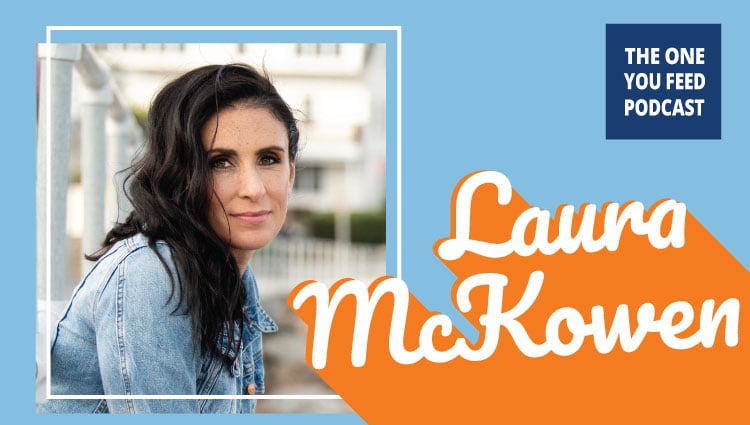 Laura McKowen is the founder and CEO of The Luckiest Club, a global sobriety support organization, and host of Tell Me Something True podcast. Laura has been published in The New York Times, and her work has been featured in The Atlantic, The Wall Street Journal, the TODAY show and more and is the bestselling author of We Are The Luckiest: The Surprising Magic of a Sober Life,
In this episode, Eric and Laura discuss her important work in building a sobriety support community.
But wait – there's more! The episode is not quite over!! We continue the conversation and you can access this exclusive content right in your podcast player feed. Head over to our Patreon page and pledge to donate just $10 a month. It's that simple and we'll give you good stuff as a thank you!
Laura McKowen and I Discuss Community and Support in Sobriety and…
Her tendency for people pleasing
The use of fawning as a coping mechanism
Recognizing codependency in relationships
Why she loves reading fiction
Her creation of "TLC" – The Luckiest Club as a sobriety support community
How there's sanity and discernment in community
Understanding that it's not your fault, but it is your responsibility
Living your own values versus someone else's values and choosing your actions accordingly
Taking on the mission of learning the role we are meant to play in life
Laura McKowen links:
The Luckiest Club Online Sobriety Community
Tell Me Something True Podcast
Explore the science behind weight loss and partner with your healthcare provider for a healthy approach to your weight management, visit truthaboutweight.com
When you purchase products and/or services from the sponsors of this episode, you help support The One You Feed. Your support is greatly appreciated, thank you!
If you enjoyed this conversation with Laura McKowen, you might also enjoy these other episodes:
The Magic of Being Sober with Laura McKowen (2020)