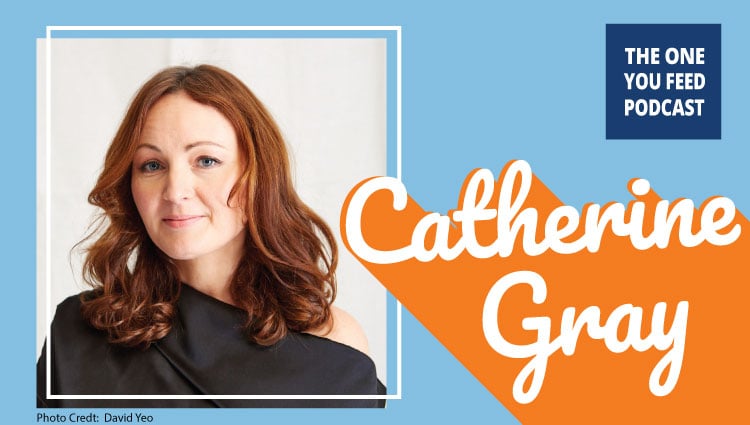 Catherine Gray is a Sunday Times Bestselling author of five books, including debut smash hit The Unexpected Joy of Being Sober. She's sold well over a quarter of a million books and her books have now been translated into nine languages. She's been sober since 2013. Catherine has also written about being single later in life and learning to appreciate the ordinary.
Eric and Catherine discuss her latest book, Sunshine Warm: Unexpected Sober Joy That Lasts
But wait – there's more! The episode is not quite over!! We continue the conversation and you can access this exclusive content right in your podcast player feed. Head over to our Patreon page and pledge to donate just $10 a month. It's that simple and we'll give you good stuff as a thank you!
Catherine Gray and I Discuss The Lasting Joy of Being Sober and…
The power of getting more specific with your gratitude lists
Being several years removed from addiction and in the advanced stages of recovery
Understanding that addiction doesn't have to define you, but that it's always there
No longer defining herself as an alcoholic after several years of sobriety
Addiction can be the difference between what you intend to do and what you actually do
How addiction is a spectrum and not black or white
The issues with labeling yourself as an addict
What matters most is asking yourself if your life would be better without the substance or behavior
The challenge with addictions that are considered socially acceptable
How most experts agree there isn't such a thing as an addictive personality
Some people may have addictive tendencies based on various traits
Understanding that our perception of ourselves is what shapes our reality
Catherine Gray Links:
When you purchase products and/or services from the sponsors of this episode, you help support The One You Feed. Your support is greatly appreciated, thank you!
If you enjoyed this conversation with Catherine Gray, you might also enjoy these other episodes:
Catherine Gray (2018 Interview)